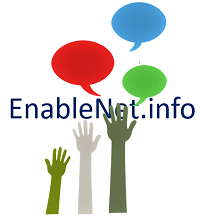 Explore, Learn, Share
This site has been created with one purpose: to enable and empower practitioners and parents by providing current and evidence-based information they need to care for and support children with developmental difficulties. The focus of this site is on parents and practitioners in India, but the content of this website has no geographical boundaries – anyone anywhere can access and use it. It is free to access – no charge or donation is expected.
Access to topics and sub-topics is from the main menu on the top and the menu on the sidebar. In addition, information on most of the topics is also available as a PDF document through a visual link.
There is a lot still to do. We respond to the need of parents and practitioners to prioritise and add material to it almost every week. We also revisit and improve the content regularly.
If you want a particular topic to be addressed, send us a message through the Contact Form in the top menu.
We hope you find the content helpful.
Provided in collaboration with  Latika Roy Foundation and Nayi Disha