Presentation and video:
Autism Spectrum Disorder- a developmental perspective is a powerpoint presentation, with narration, about the causes, presentation, diagnosis and management of ASD.
AUTISM SPECTRUM DISORDER is a visual presentation of common features of Autism.
Tweet any comments or questions about the presentation on @enablenetinfo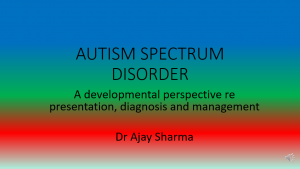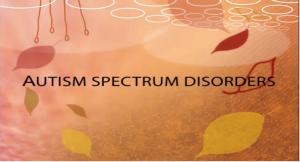 Autism Workshop: 27th and 28th Sept 2018, 15th Pan Arab Psychiatry Conference, Cairo
Handouts:
Why not check your learning with a quiz?